Camp Conestoga - Resident Camping
Attention All Units!!
The updated Merit Badge Schedule for 2020 is now available! Click
HERE
to view it.This schedule is effective as of 5/31/2020.
Merit Badge Registration will extended until 06/09/2020. 
Please note that the cost of Welding Merit Badge is now $15.00. The increase will cover safety equipment that the scout will now be able to take home. There may be an additional $5.00 fee for merit badges where safety equipment is required. Examples of this would include eye and hearing protection at shooting sports or gloves at COPE. Scouts are encouraged to bring their own safety equipment whenever possible.
Any Scouts taking fishing or fly fishing merit badge are asked to please bring their own fishing gear if feasible.
Note to Scouts & Leaders:
2020 Camp Season Policy Change:
Effective January 1, 2020
All Male and Female Units Chartered by the same organization may request the same site and MUST follow the policy set by the BSA. Each Unit will still be charged a $25.00 site fee.
**For More information, please contact Paul Rock @ 724-208-3768
Note: For current availability, please contact Paul Rock at Paul.Rock@scouting.org.  
This Leader's Guide is designed to help you. It is geared to inform not only the leader who is sure his unit is coming to Camp Conestoga, but also for the prospective Troop. In here, you'll find clear descriptions of what Camp Conestoga has to offer in Merit Badge programs, High Adventure activities, Patrol and Troop competition as well as special features. As the camp leader, you can make your job easier if you start to prepare for camp in a systematic manner as soon as you receive this Leader's Guide. First, read this guide from cover to cover to become familiar with the camp program and the mechanics of taking a troop to camp. Also be sure to share this guide with your assistants so they will understand the camp program and be better able to provide leadership as well. Feel free to copy any part of this book and distribute them to Scouts and parents to help your planning. 
This Leader's Guide is a guidebook of sorts, in that it collects hundreds of facts and data into a handy reference form. We hope that you will find this Leader's Guide complete. But if some question is not answered, please feel free to contact the Council Service Center of the Westmoreland Fayette Council of the Boy Scouts of America at 724-837-1630. We look forward to your arrival at Camp Conestoga! 
2020 Camp Conestoga Sessions Schedule
Conestoga Week 1: June 21th-27th
Conestoga Week 2: June 28th-July 4th
Conestoga Week 3: July 5th-11th
Conestoga Week 4: July 12th-18th
Conestoga Week 5: July 19th-25th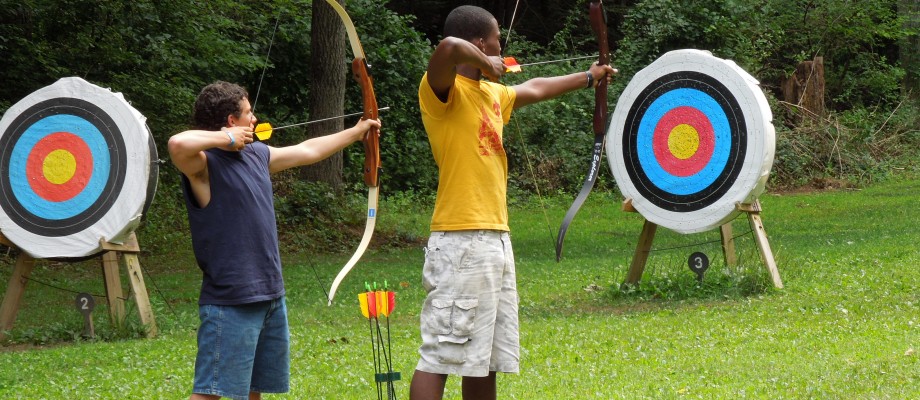 Reservation Fee –ALL SCOUTS
$50.00 PER SCOUT–Due in the Council Service Center by March 6, 2020.
The troop will receive the discounted fee to be paid in full by May 15, 2020 for the number of Scouts that the Troop has paid $50 for by this date. Exception will be Arrow of Light Scouts moving to the troop; they will receive the discounted price until the final due date. This fee is necessary to hold the troop campsite and is credited toward the remaining balance. The fee is NON-REFUNDABLE but is transferable.
Camp Fees—Early Bird Fees (If paid in full BY May 15, 2020)
$365.00
Camp Fees –Regular Camp Fees (If paid in full AFTER May 15, 2020)
$385.00
Troop Fee
$25.00 per troop, this fee reserves the campsite, and may be rolled over from year to year.
Second Week of Camp Fee
$330.00
Camp Fees –Units Cooking in their Campsite
$295.00
Leaders Fees
The First 2 leaders for every unit are free. Beyond the initial 2 leaders, a ratio of 1 leader to every 8 scouts will allow an additional leader to attend camp at no charge.
Units bringing more than 2 leaders that do not meet the 1 to 8 ratio will be charged:
$220.00
01 -16 Scouts = 2 Free Adults 
17 -24 Scouts = 3 Free Adults 
25 –32 Scouts = 4 Free Adults
One more Free Adult at 33, 41, 49, 57, 65, & etc.

Family Discount
Fee for second (and subsequent) Scouts attending Camp Conestoga there will be a $35 per Scout discount. 
Families with Scouts attending both Conestoga and Buck Run will receive a 10% discount on the second (and subsequent) Scout camp fees.
NOTE: Fees will be assessed on the Day of CAMP CHECK-IN at Camp Conestoga to ensure you meet the requirements.
REMINDER:
A COMPLETED TROOP ROSTER INCLUDING INFORMATION FOR ALL YOUTH AND ADULTS ATTENDING CAMP IS REQUIRED WHEN MAKING DEPOSITS ON MARCH 6, 2020 AND WHEN FINAL PAYMENTS ARE DUE ON MAY 1, 2020 AND WHEN YOUR TROOP CHECKS IN AT CAMP. 
Campership Information

 
The purpose of the campership program is to assist Scouts who have a financial need and have demonstrated fiscal inability to attend council sponsored camping opportunities. Please refer to the Campership Application in the Camp Forms section of this Leader's Guide for more information. 
AVAILABLITY & REVIEW PROCEDURES 
Campership applications will be reviewed by the campership committee. The Reservation Director shall be given power of approval beginning the first day of Staff training week.

 

Camperships shall be available for all RESIDENT CAMPS.

 

Camperships will be considered on a need basis.

 

All campership applications must be received no later than April 6, 2020.

 

You will be required to submit a copy of your most recent Federal Tax Return with your application.
APPLICATION PROCEDURES 
Applications shall be available on the Council Website.
An application can also be found in the Camp Forms section of this guide

 

Unit leaders are responsible for completing the "unit information" section and distributing applications to families with a perceived need.
Parents or Guardians are responsible for the remainder of the application and for its submission.

 

Incomplete applications will not be considered.
Want a great Summer Job where being outdoors is your office, and you get paid to have fun!
Refunds
1.Deposit Fees are NON –REFUNDABLE.
2.Any fees paid over and above the non –refundable deposits may be refunded ONLYunder the following conditions.
The youth is approved for a campership after the payment is received.
The youth cannot attend camp due to a physician's recommendation concerning illness, or injury.  Cancellation is required at least 48 hours prior to his Troop's arrival at camp.  Notification must be made to the Camp Director either by mail or phone.
The youth cannot attend camp due to a family emergency involving accidents or death in the family.   Cancellation is required at least 48 hours prior to his Troop's arrival at camp, if possible.  Notification must be made to the Camp Director either by mail or phone.
After the cancellation occurs, ALL REFUND REQUESTS, must be submitted in writing to the Council Service Center within 30 days FROM THE SCHEDULED DATE OF ARRRIVAL.

 

All refund requests received later than 30 days will be denied.
ALL REFUNDS WILL BE DISTRIBUTED TO THE UNIT.
Don't Want the Whole Leader's Guide?
The following links will provide you with the individual sections of the Leader's Guide for your convience. The full Leader's Guide is still availible above in the Forms and Info section.